This year's theme for the Metropolitan Museum of Art's annual Costume Institute exhibition and the Met Gala was Rei Kawakubo/Comme des Garçons, making her the first living designer (since Yves Saint Laurent in 1983) to be the sole subject of the Met's blockbuster fashion exhibit.
Rei Kawakubo has been hailed as "one of the most important and influential designers of the past 40 years" in the fashion industry, by "inviting us to rethink fashion as a site of constant creation, recreation and hybridity."
"She has defined the aesthetics of fashion"
For 2017, the exhibition 'Rei Kawakubo/Comme des Garçons: Art of the In-Between', demanded for attire that was "avant-garde". The results were head-turning and certainly different – but what did we expect from the Met Gala? Everyone knows it's one of the most prestigious events of the celebrity calendar, with all coming together to don their best frocks and stand out from the crowd in an attempt to get on the 'Best Dressed' list.
---
The photographers were greeted by celebrities walking the red carpet in an array of spectacular, genre-defying Comme des Garçons looks, with Rihanna, Dakota Johnson, Lily-Rose Depp, Cara Delevingne and Kendall and Kylie Jenner making an impression.
Here are some of my favourite looks from the night:
Rihanna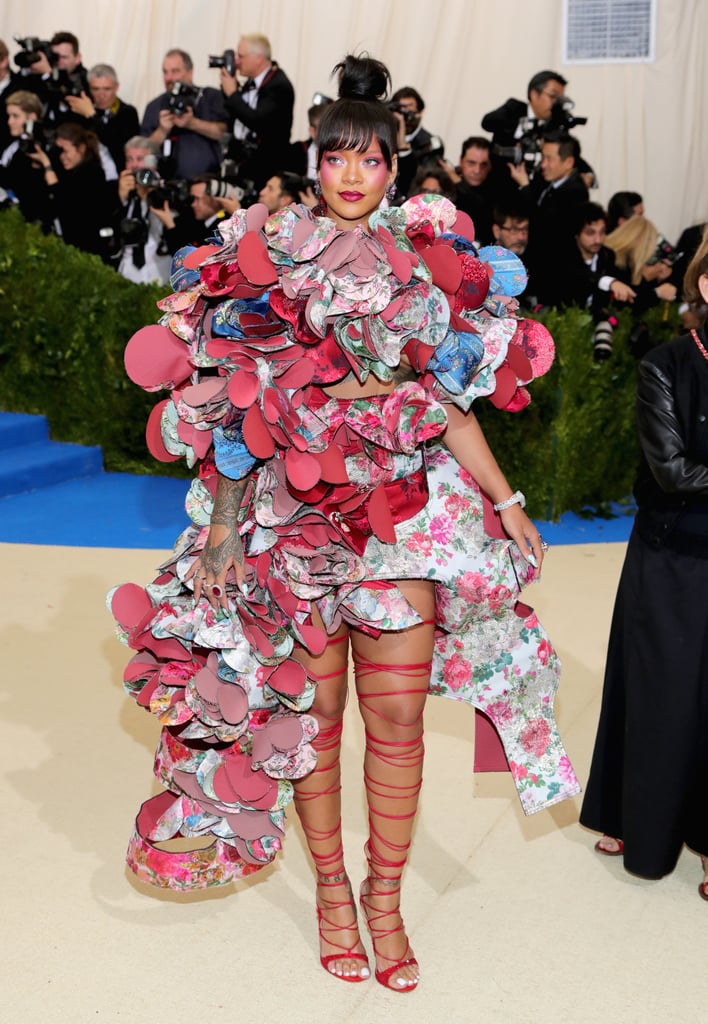 Rihanna never fails to impress on the red carpet and get heads turning. This year she donned a wild laser-cut satin jacquard piece from Comme de Garçon's AW16 collection – the most "avant-garde" look of them all. Simple pieces of jewellery and pastel nails complemented the flamboyant dress perfectly, and the lace-up red shoes helped to modernise the 18th century piece back to the 21st century.
Lily-Rose Depp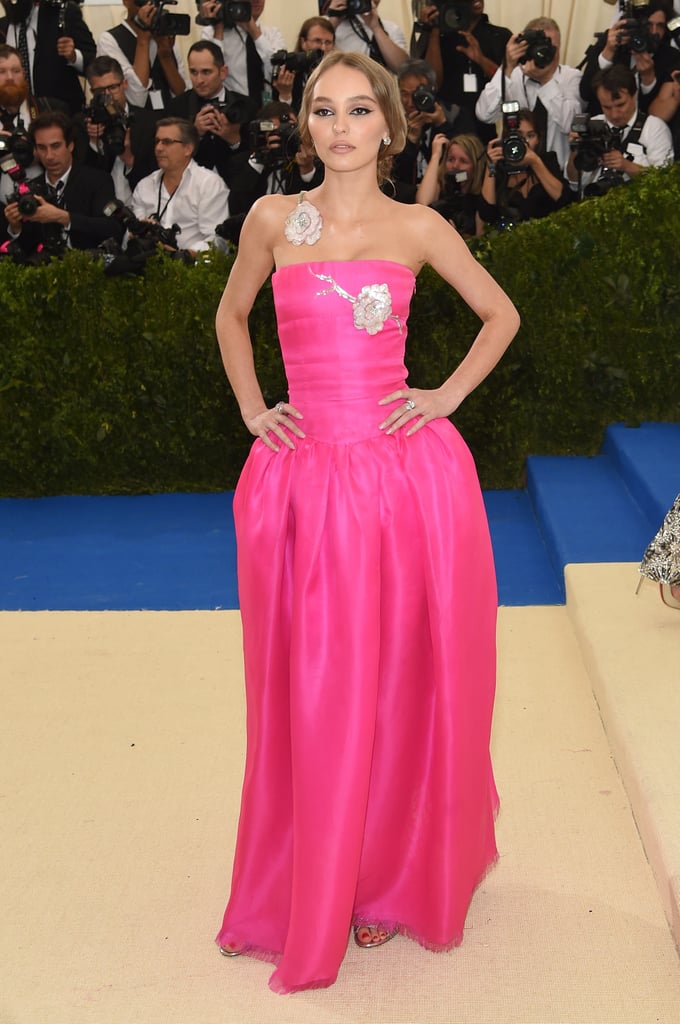 Lily-Rose opted for a knock-out fuchsia Chanel ball gown – one of this season's most coveted colours and notably one of Kawakubo's favourite colours – with embellished silver flowers. The old-style updo and lack of jewellery allowed the dress to do the talking – and it certainly did.
Dakota Johnson
Dakota's seductive plunging Gucci gown is perfect for the red carpet, and in particular the "avant-garde" theme. The endless ruffles, a cape neckline and small train characterises Kawakubo's work beautifully. The soft makeup and a hint of blush highlights the dress against her complexion for a stunning 10/10 look.
Cara Delevingne
Forget dresses. Cara chose to wear a captivating silver Chanel two-piece suit with a plunging neckline. The well-known model and actress recently shaved off her hair for an upcoming acting role, so used silver paint and silver accessories to complement her look. She definitely made an entrance.
---
Forget the classic "black tie" or "dress to party" theme – it's the Met Gala!
---
Hailey Baldwin
Model Hailey Baldwin's Carolina Herrera skirt and cropped bustier chanelled a modern-day Cinderella look. The stunning outfit with masses of tulle made her look elegant and resembling royalty. Her chic headpiece and silver diamond-encrusted jewellery went hand-in-hand to create a gorgeous look.
Kylie Jenner
Kylie Jenner opted for a custom-made Versace sheer gown with beautiful embroidered flowers and crystals, and subtly incorporated elements of her 2016 Met Gala dress with panelling detailing on her torso. Even though the Kardashian/Jenner are controversial and not everyone's cup of tea – you have to admit she looks amazing on the red carpet?
Lily James
Lily James's stunning geometric circle-printed architectural bustier gown by Burberry looked stunning against her black smokey eye makeup, matching the large black bow on the rear of the dress. Classic white meets "avant-garde" – I love it!
Naomi Campbell
Naomi Campbell looked captivating in a classic black gown with metallic silver detailing and stud heels for a star-studded celebration. The dress, from designer Azzedine Alaïa, helped to accentuate her toned long legs and slim frame. It's true what they say… you really can't go wrong with a black dress.
What was your favourite look?
With love,
Victoria
x