Let's face it, Monday's are always the bane of everyone's lives. Added to the fact we are slap bang, right in the middle of a bleak winter and the weather is miserable – a recipe to cause a slump in anyone's mood. But what's so different about Blue Monday in particular?
What is Blue Monday?
"Blue Monday" is a term coined by the psychologist Cliff Arnall in 2005, was created after a publicist at a British holiday company persuaded him to create a scientific formula to find "the most depressing day of the year". Taking into account the weather, debt, time since Christmas day and failing new year's resolutions and motivation levels, he decided that the third Monday in January is officially the "most depressing" day.
But, it is important to remember that the idea behind Blue Monday is not entirely true. Despite the sheer amount publicity this particular date gets in the press and on social media, it is simply not real. Factually incorrect, in fact.
There is no formula to being depressed – it just happens. Every day, normal people – just like me and you – suffer with their mental health, whether it be seasonal affective disorder, depression or anxiety, to name a few.
Mental health problems can creep up on you on any day, and at any time of the year, not just Blue Monday.
But – perhaps most importantly – for those who experience mental health problems, superficial marketing campaigns can make things considerably worse. In particular, this PR campaign suggests it is perfectly fine for people to feel depressed on specific days, but not every day – which is reality.
Instead of helping the cause and raising awareness of mental health issues, Blue Monday simply implies that those suffering should "cheer up", which is not okay. It merely implies that mental health is nothing serious – perhaps even a trivial topic in fact. But those who live with the likes of depression and anxiety on a daily basis know that their feelings are simply not dictated by a date, like the third Monday of January. It is real – oh so real – and it is definitely no light-hearted matter.
Thus, the notion behind the annual day is dangerously misleading, and sends out the completely wrong message to those who are uneducated in the topic. This isn't how we should be tackling our current mental health crisis and raising awareness.
What can we do to raise awareness?
To highlight that Blue Monday is nothing short of nonsense, the mental health charity Mind has set up the #BlueAnyDay hashtag on social media, to emphasise their mantra, in the words of Jessie J, "it's okay not to be okay". As well as this, the Samaritans advise everyone to forget the fad, and instead do what us Brits do best: chat and have a cup of English Breakfast tea, named "Brew Monday" – a fantastic initiative that I wholeheartedly support and believe in.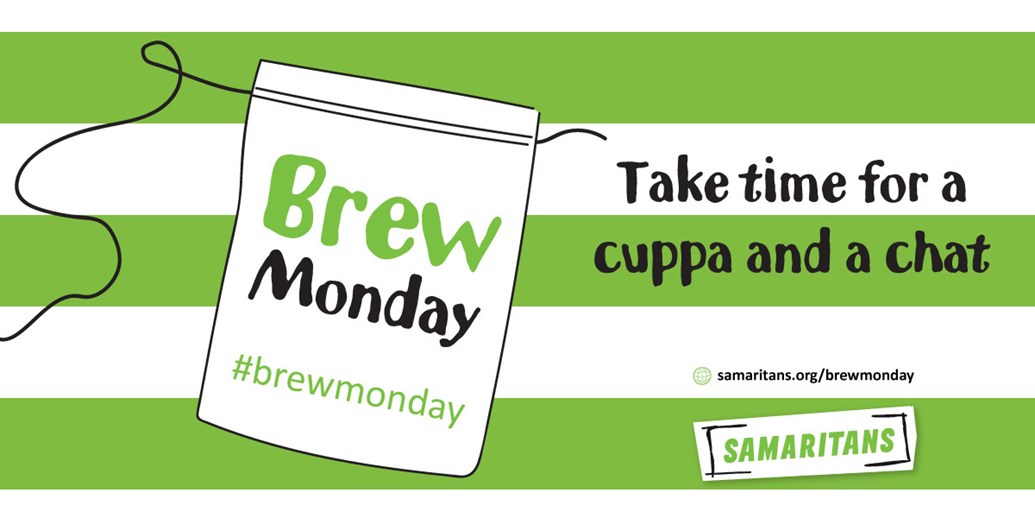 Anyone who knows me, knows I love a cup of tea – my door / email / DMs are always open for a 'virtual' cup of tea if anyone is ever in need.
I have personally never been clinically diagnosed with a mental health issue, however, a few years ago I went through an extremely distressing period of my life whilst attending Newcastle University, which resulted in attending counselling sessions to help me deal with my feelings and take care of my well-being. Subsequently, I ended up leaving as I knew my health was more important than my sanity.
Thankfully, I was fortunate enough to have counselling, but for those who may not have access, I understand it can be an incredibly scary time. Mental health problems arise on winter days when the sky is dark and the day is dreary, and even on the brightest days in the height of summer. Depression does not discriminate – it can strike anywhere, at anytime, to anyone.
So if you find yourself feeling down today, remember that Blue Monday isn't real. It's just Monday; the third Monday of the month – the same as every other Monday in our 365-day cycle.
Three top tips to combat feeling down…
Embrace the outdoors

– Get outdoors. It has been proven that talking some time outdoors, being "at one with nature" can have a significant impact on your mood. In a study by

Mind

,

a staggering 90% of people who undertook "eco-exercise" (walking, running, cycling, gardening etc) reported improvements in well-being, stress-levels and physical health.

Be open – This is so incredibly important. There are days where you may dip into darkness seemingly without any explanation – and it's okay. Just remember to speak to someone, whether it be a friend, family member, or a mental health helpline.
Express yourself – Whether this be through reading, writing, drawing, singing, dancing or heading to the gym.
Finally, please remember, if you're struggling, things do get better.
With love,
Victoria
x